Parker Hannifan Corporation. 400 South Street. McCook, NE 69001
Available jobs – Entry level production, skilled operators, industrial maintenance and production supervisor.
Wages – Start rate $14 – $16, depending upon position.  Qualified rates $16 to $23.  Maintenance negotiable.
Benefits – Completive benefit package including low premium, low deductible medical insurance.
You can click the logo above and search careers on our website.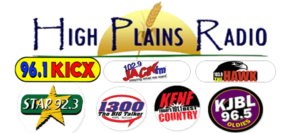 HIGH PLAINS RADIO IS LOOKING FOR AN INDIVIDUAL WHO ENJOYS MEETING AND WORKING WITH PEOPLE. WE ARE CURRENTLY TAKING APPLICATIONS FOR AN ACCOUNT EXECUTIVE FOR HIGH PLAINS RADIO TO SERVICE SOUTHWEST NEBRASKA AND NORTHWEST KANSAS. TRAINING AND AN ACCOUNT LIST WILL BE PROVIDED. YOU MUST HAVE A CURRENT DRIVER'S LICENSE AND A RELIABLE VEHICLE AND BE WILLING TO TRAVEL TO AREA TOWNS. YOU WILL WORK WITH A VARIETY OF CLIENTS AND WILL WATCH THEIR BUSINESS GROW AS YOU PROVIDE ADVERTISING SOLUTIONS. SEND YOUR RESUMES TO SALES OPENING PO BOX 333 MCCOOK, NEBRASKA 69011 OR EMAIL bryan@highplainsradio.net HIGH PLAINS RADIO IS AN EQUAL OPPORTUNITY EMPLOYER.
CHECK BACK FOR FUTURE LISTINGS
To post a local employment opportunity, please contact Bryan Loker at bryan@highplainsradio.net