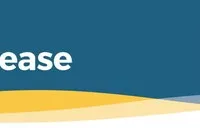 A small act can make a big difference. Leftover prescription drugs, especially those related to pain management, present risks for overdoses, poisoning, or misuse. Take a few minutes and dispose of leftover or expired medications.
"I would like to urge all Nebraskans to dispose of any unused or expired prescription medication as soon as possible," said Tony Green, Interim Director of the Division of Behavioral Health at the Nebraska Department of Health and Human Services (DHHS). "The small act of disposing of prescription medication in a timely manner can have a big impact by reducing the risk of medication misuse and saving a life."
According to the Substance Abuse and Mental Health Services Administration (SAMHSA), more than 50 percent of those using prescription painkillers for non-medical use obtained those drugs from a family member or a friend.
Nebraska pharmacies and law enforcement agencies have an easy and anonymous solution for you, whether that's dropping off used medications at your local pharmacy any day with the Nebraska MEDS program or participating in the Drug Enforcement Agency's (DEA) twice-yearly, large-scale, no-questions-asked Take-Back Day events.
The DEA's next formal Take-Back Day is Saturday, October 28 from 10 am to 2 pm. Participating agencies in Nebraska can be found at https://www.nebraskameds.org/. Additionally, many Nebraska pharmacies offer ways to dispose of unwanted medications every day that their doors are open.
The Nebraska Department of Health and Human Services (DHHS) is a partner of the Nebraska MEDS Coalition, a coalition of state and community partners dedicated to educating residents about the safe disposal of prescription and over-the-counter medications. In addition to educational work, the coalition supports disposal programs that allow residents to dispose of unused and leftover medications.
"The DEA take-back days are a great way for people to properly dispose of their unused or expired medications," said Amy Holman Project Coordinator for the Nebraska Pharmacists Association. "In Nebraska, we are very lucky to have a grant-funded program, the first in the United States, that allows you to do this every day. It helps prevent accidental poisonings, protects our groundwater and soil, along with helping to stop misuse. There are almost 300 pharmacies across the state where you can safely dispose of medications, including prescriptions, over-the-counter meds, vitamins, supplements, and even pet medications. It's very easy to do, go to https://www.nebraskameds.org/ and search for a pharmacy in your area of the state, clean out those medicine cabinets, throw them in a bag, and take them back."
Sites will accept prescription medication (be sure to remove identifying patient labeling); over-the-counter medication; creams, lotions, or ointments; liquid medication less than four ounces; pet medication, and all of the above in pill, tablet, and capsule form. The drug disposal program does not accept needles, syringes, or lancets; rubbing alcohol or hydrogen peroxide; home-based care or medical equipment supplies; liquid medication greater than four ounces, or thermometers.
During the April 2023 Take-Back Day, the DEA nationally gathered 663,725 pounds (332 tons) of medications at 4,955 collection sites with the help of 4,497 law enforcement agencies nationally. Since 2016, the Nebraska MEDS Coalition has collected 222,583 pounds of unused or expired medication from over 300 pharmacies across Nebraska.
Pharmacies who would like to join the program should email info@nebraskameds.org or call the Nebraska Pharmacists Association at 402-420-1500.
Naloxone is a life-saving medicine that can reverse the effects of an opioid overdose within two to three minutes. To find an up-to-date list of no-cost Naloxone pharmacies visit https://stopodne.com/.
For information and resources about substance use disorder treatment, call or text 988, or chat at https://988lifeline.org/. The trained crisis counselors can help callers 24 hours a day, seven days a week, with any problem. For more information, please visit http://dhhs.ne.gov/Pages/Addiction-Treatment-and-Recovery.aspx.
Need to talk or get immediate help in a crisis? Help is available. If you or a loved one need assistance, please reach out to:
The Suicide and Crisis Lifeline; call, text, or chat 988.
Your faith-based leader, healthcare professional, or student health center on campus.
Nebraska Family Helpline – Any question, any time. (888) 866-8660.
Rural Response Hotline, (800) 464-0258.
Disaster Distress Helpline: 1-800-985-5990 (oprime dos para Español) or text TalkWithUs to 66746.
National Domestic Violence Hotline: 1-800-799-7233 or text LOVEIS to 22522.
National Child Abuse Hotline: 1-800-4AChild (1-800-422-4453) or text 1-800-422-4453.
National Sexual Assault Hotline: 1-800-656-HOPE (4673).