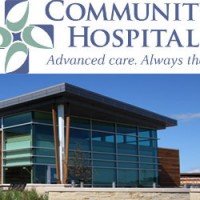 Wellness McCook Initiative leaders are seeking information on physical activity improvement projects community members are currently planning. The Initiative members are from a variety of organizations working together to bundle physical activity capital improvement projects, in an effort to improve the overall health of McCook.
It stemmed from a City of McCook capital project town hall meeting. During the town hall meeting those in attendance heard concerns and improvement ideas regarding McCook's pools, ball fields, walking trails, pickleball, etc. The group also heard a desire to "partner together," "move multiple initiatives forward," "think bigger," and the group believed McCook had the funds to support a large initiative.
The Wellness McCook Initiative has been developed to improve the health and wellness of our community by organizing and supporting a collaborative effort to increase access to exercise opportunities. Currently the projects identified include expanding the walking trail, improving/ expanding ball parks (including green space for flag football, soccer and other activities), the McCook pool project, YMCA improvements, and increasing pickleball space.
By joining efforts, the projects create a more comprehensive engaging initiative, impacting more of the community. The joint effort also allows for joint marketing and fundraising, and new opportunities to engage in public and private foundations for grant support. Upon completion of this initiative, not only will the health of the community be affected now and in the years to come, but the capital improvements will assist in recruiting business and people to McCook.
Community representation on Wellness McCook Initiative include Community Hospital, City of McCook, McCook Community College, McCook Economic Development Corp., McCook Community Foundation Fund, McCook Public Schools, McCook YMCA, McCook Pool Committee, McCook Pickleball and some additional business owners in McCook with strong ties to McCook. Other entities that have been engaged include the McCook American Legion Baseball, McCook Midget Baseball Association, and McCook Traveling Softball.
The group is seeking community members with information on additional physical activity improvement projects currently in planning or in progress. Please contact Jessica Bortner, Community Hospital Health Foundation Director at 308-344-7222 or email at jbortner@chmccook.org.
Wellness McCook Initiative is part of the McCook Communities of Excellence program. The program develops initiatives to improve the community of McCook in four areas: family, health, education, and financial stability.