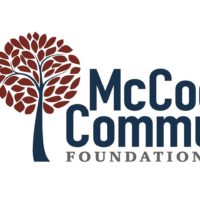 Are you a high schooler who dreams of owning your own business or expanding a current business? Do you know someone in high school who has the potential to run their own business? Are you a young person who has an idea for a possible business but don't know where to begin?
Then the Hormel Youth Entrepreneurship Camp is a great starting point. There is no charge for the camp, which is open to anyone entering 8-12th grade in the fall and who is from southwest Nebraska. In addition to education about starting a business, participants will visit several area businesses and meet with local entrepreneurs including past Hormel Business Plan Competition winners. The youth competition winners will be determined by a panel of judges with financial prizes awarded to the top three: $5,000 for first, $2,500 for second; and $1,500 for third.The deadline to apply is Monday, June 14 with a week-long camp June 21-25. Applications are available at McCook Community College Business and Community Education center or online at bceregister.mpcc.edu. Simply select "courses" and "McCook" to find the youth entrepreneurship camp.The camp is a collaboration of the McCook Community Foundation Fund, MCC and Red Willow 4-H Extension.
The classes will be led by 4-H Extension specialists and Cultivate Rural Leader's 2019-20 McCook Leadership group.Camp participants must attend all scheduled dates, which begins with a week-long camp in June and wraps up with a presentation in November at the Nebraska Community Foundation annual banquet, held this year in McCook. Planned dates and information:•June 21-25, 9:30 a.m.-3 p.m.: Class at MCC, lunch, business tours•July: Business plan webinars•August: Business plan due•Sept. 18: Business plan presentation/judging•Nov. 18: Presentation at NCF annual banquetThe camp is limited to the first 20 registrants. Participants must be from one of the seven southwest counties Nebraska served by MPCC (Chase, Dundy, Frontier, Furnas, Hayes, Hitchcock, and Red Willow.)
If attending all days of the camp are an issue but you would still like to participate, please contact the MCC BCE Office at 308-345-8123.Funding for the program is made possible from the Hormel Family Foundation, MCC, and a MCFF/NCF's youth engagement grant. For more information about the Hormel Youth Entrepreneurship Camp, contact MCC Business and Community Education at 308-345-8123.