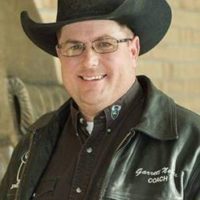 Garrett Nokes, 45, of McCook, passed away Sunday, February 14, 2021 at Community Hospital in McCook.
Visitation will be held Friday afternoon, February 19, 2021 from 10:00 A.M. -6:00 P.M. at Herrmann-Jones Funeral Chapel in McCook.
Funeral Services will be held at 2:00 P.M. (CT) Saturday afternoon, February 20, 2021 at Kiplinger Arena in McCook with Pastor Jeff Kelley and Father Gary Brethour officiating.  Additional services details and a full obituary will follow at a later date.
Online condolences may be left at herrmannfh.com.  Herrmann-Jones Funeral Chapel is entrusted with arrangements.