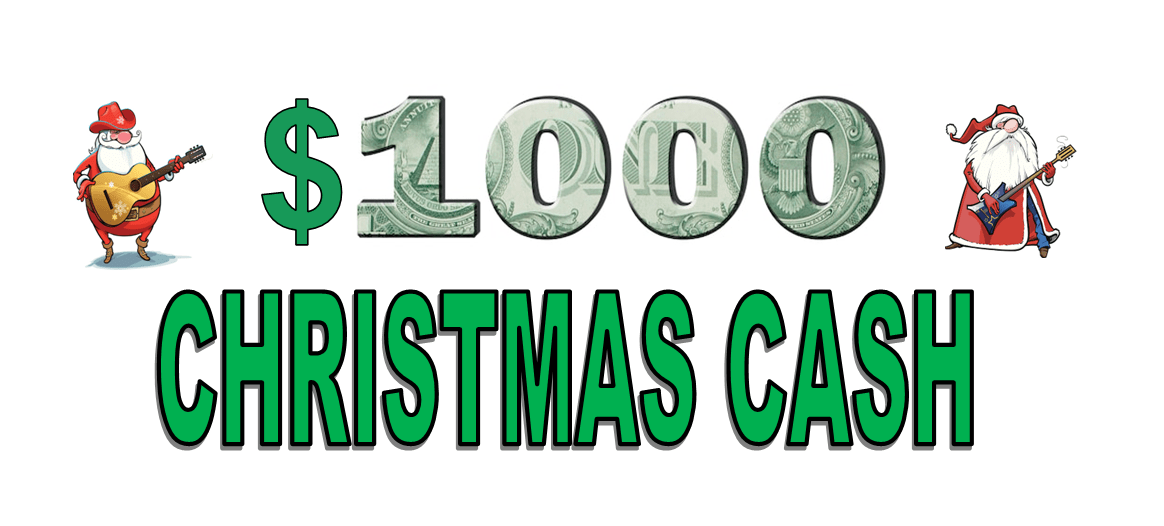 Want to win some Christmas Cash to area businesses?
Now is your chance to register to win $1000 in Christmas Cash that can be spent at any of our participating sponsors this Holiday Season.
Even if you don't win the $1000, you still have a chance to win a $25 gift certificate from our sponsors. 
Grand Prize winner will be announced December 15th, 2023
Register now at these sponsor locations
Participating Sponsors:
McCook
D&S Hardware
Knowlen and Yates
Wireless World
The Sports Shoppe
Ace Hardware
Oberlin
Decatur Co-Op
R&M Service Center
Raye's Grocery
Oberlin Farm and Supply
Selden
Paul's Furniture
Palisade
Happy's Feed and Fuel Center
Colby
Bottle Gallery
Sports Shoppe
S&W Supply
Grainfield
Grainfield Supply
 Atwood
Great Outdoor Gun Shop
Currier Drug
Hoxie
Great Western Tire