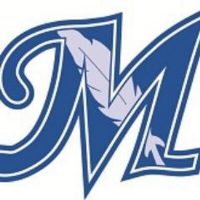 New guidelines adopted by the National Junior College Athletic Association (NJCAA) late Monday afternoon will move most fall and winter sports to an abbreviated spring schedule. For McCook Community College this moves women's volleyball to the spring and pushes back the start of the men's and women's basketball seasons until January. Citing the impact of COVID-19, the NJCAA Presidential Advisory Council proposed numerous changes for fall, winter, and spring sports.
"We are working with our coaches and school to make sure our student-athletes still have a great experience in the classroom and on the field/court," said MCC Athletic Director Jon Olsen.
Monday's revised guidelines do allow for fall practices for all teams. Under the new guidelines, spring volleyball practice will be permitted to begin Jan. 11, 2021 with competition allowed to start Jan. 28, 2021 with a maximum of 21 competition dates (16 fewer than in 2019). All regular season, region and district competition must be completed before April 3, 2021.
MCC Volleyball Coach Hayley Kobza said Monday's updated guidelines do not affect MCC volleyball's youth camps which are still set for July 22-24 and the Wild West All Star Volleyball game is still scheduled for July 26.
Spring practice for men's and women's basketball will start Jan. 11 with competition allowed to begin Jan. 22 and teams are permitted up to 22 games (MCC's men played 31 games last season and the women 32). All games must be completed by April 10.
The men's golf team can begin practicing Sept. 5, though it is unclear if fall tournaments will be part of the split-season standings. Spring golf practice can begin Jan 10, 2021 with tournaments can begin Jan. 22 with the Division I championships held May 11-14.
MCC baseball and softball will be least affected by these changes. Both teams can begin practice Jan. 10 and start games Jan. 22 with 56 games allowed for baseball and 30 dates allowed for softball both to be completed by mid-May – similar to past schedules.
Olsen said while the announcements are disappointing to a lot of people, as a coach of a spring sport for the past 20 years, he believes this change will allow some new opportunities for the MCC staff and athletes.
"I've grown to love the developmental time that we have with our team in the fall," Olsen said. "We get a whole fall semester to work with them and prepare them for spring, I think coaches and athletes that aren't used to that may find out that they like it."
Across the country the cancellation/postponement of most sports at most levels, has caused a ripple effect including some colleges deciding to eliminate programs but Olsen said he's not giving into the "doom and gloom mentality."
"I am going to look at this positively, first we get 60 days to practice and each team is allotted certain scrimmage dates in the fall, that will allow our coaches and athletes to really develop, which will be a great thing."
As baseball coach, he's also just come off a promising season in the spring that was shut down.
"That was absolutely no fun and that is what we want to avoid, the NJCAA made their decision based on what they felt gave each sport the ability to safely complete in a championship season," Olsen said. "I would imagine most coaches would rather delay a season and get to complete it than not have a season or get shut down."
He said while there are no guarantees moving schedules more toward spring, but based on the facts presented the NJCAA felt like this solution had the greatest probability.
"I am excited for our athletes to get back on campus and for us to be able to safely work with them again, and I know they are looking forward to it too," Olsen said.