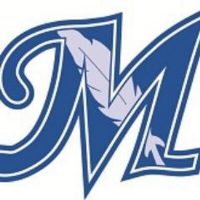 The McCook Community College softball team has added two more players for the upcoming school year.
MCC Softball Coach Kevin Kaalberg has signed a North Platte athlete with McCook connections in Josie Preece, and a four-sport athlete in Reanna Rife, of Logan, Iowa.
"Josie Preece is a long, athletic player with power potential who primarily plays outfield but has the versatility to be used in the infield," said Kaalberg.
She was born in McCook where she spent the first seven years of her life until her father landed a job in North Platte as an electrician technician with the railroad. Her mom works as a paraprofessional at Eisenhower Elementary School. She has two younger sisters Madi and Kassidee, and a dog Tebow.
She played softball throughout high school and tennis as a freshman and sophomore. She began journalism her sophomore year and band as a senior.
"I worked at Kids Klub starting back in November 2018 and I absolutely loved it," she said.
When she's not playing softball she likes to hang out with friends and make TikTok videos.
"I am very excited to continue playing softball as a Lady Indian," she said.
Reanna Rife, is a right-handed pitcher who bats from the left side.
"Reanna is a strong, versatile athlete with power from the left side of the plate as well as a pitcher who can handle outfield and first base," Kaalberg said.
She is a recent graduate of Logan-Magnolia High School in Logan, Iowa. She plans on being involved in music and softball, and starting her path to a nursing degree.
She participated in a number of sports in high school, including softball, golf, wrestling, and volleyball. Off the field she took part in choir and show choir, speech, and a school musical. She also earned an honorable mention for the World-Herald All Academic Program.