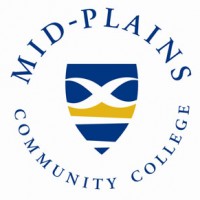 Mid-Plains Community College has the highest graduation and transfer rates of any community college in the state.
That's according to data from MPCC's Office of Institutional Research and Planning. The data indicates about 70 percent of first-time, degree-seeking students graduate or transfer to another postsecondary institution after Mid-Plains.
That's compared to about 63 percent of first-time degree-seeking students at Northeast Community College, 54 percent at Central Community College and 50 percent at Southeast Community College.
At Western Nebraska Community College and Metropolitan Community College, the rates are about 41 percent and 35 percent, respectively. The figures are for 2018, the most recent year data is available.
"Our onboarding process for students is very comprehensive," said Tad Pfeifer, MPCC's area director of institutional effectiveness, regarding why the percentage at Mid-Plains is so high. "That results in better prepared college students who are more likely to complete."
According to Dr. Brian Obert, MPCC area dean of student life, the first four weeks that new students are on Mid-Plains campuses are spent providing those students with a strong peer support network, helping them build relationships with faculty and staff, showing them the academic resources available and explaining academic expectations.
That focus is credited with increasing graduation transfer rates by almost 14 percent at MPCC between 2017 and 2018.
"The challenge with community colleges is that we are an open access institution," Pfeifer said. "We don't get to determine how prepared our students are when they come to us. So, to be able to provide the services and support that students need to move up and be successful is a major accomplishment."
While the results are great news for Mid-Plains, there's always room for improvement. MPCC is continuously looking for new ways to better its practices to help more students succeed.
"Each year, we see more students, faculty and staff buy into the MPCC culture of student success," Obert said. "That culture creates confident students who see themselves as learners capable of succeeding in their pursuit of their academic goals – at MPCC and beyond."
More information about MPCC and the programs and resources it offers can be found online at www.mpcc.edu.