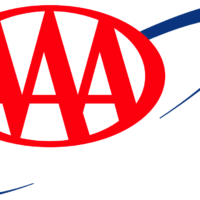 Pump prices continue to increase across the country with nearly every state's average pushing more expensive on the week, on average by four cents. At the start of the Memorial Day work week, the national gas price average is $1.87.
The last time the national gas price average leading into the holiday was under $2/gallon was 17 years ago in 2003. That year motorists paid, on average, $1.50 to fill-up. Gas prices this year won't be as cheap as 2003, but today's national average is a dollar cheaper than one year ago.
Despite inexpensive gas prices, AAA anticipates this year's holiday will likely set a record low for travel volume.
For the first time in 20 years, AAA will not issue a Memorial Day travel forecast due to COVID-19 impacts on the underlying economic data used to create the forecast.
Americans can expect gas prices to continue to push more expensive, possibly hitting $2/gallon in the next few weeks. This is mostly due to demand increasing as states re-open.
The nation's largest weekly gas price increases can be found for a second week in the Great Lakes and Central States region. Five states from the region land on the top 10 list for largest jumps, though this week's increases are less than a dime: Wisconsin (+7 cents), Iowa (+7 cents), Kansas (+7 cents), Nebraska (+5 cents) and Minnesota (+5 cents).
The Energy Information Administration (EIA) reports that regional gasoline stocks have decreased for six straight weeks in the Great Lakes and Central States region, bringing total stock levels down to the lowest measurement of the year at 54 million bbl. However, stocks remain above the year-ago level of 49.5 million barrels and the five-year average of 52.6 million barrels.
For the full AAA weekly gas price report, see the attached document or visit www.gasprices.AAA.com.