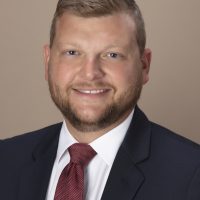 Community Hospital is adding an additional Ear, Nose, Throat visiting specialist to its medical staff. John Blecha, MD will see patients at Community Hospital's Medical Specialists Center on first and fourth Thursdays of each month beginning on October 3. Patients can call Community Hospital Central Scheduling at 308-344-8285 to schedule an appointment.
John Blecha, MD joined ENT Physicians of Kearney in 2019 and sees patients at their main office in Kearney as well as Community Hospital. He is board eligible in otolaryngology head and neck surgery and enjoys all areas of ear, nose and throat surgery. Dr. Blecha has a special interest in pediatric disorders, chronic sinus disease, facial trauma, neck masses and chronic ear disease.
Dr. Blecha was born and raised in Gothenburg, Nebraska. He completed his undergraduate studies with a degree in chemistry and molecular biology from the University of Nebraska at Kearney in 2010. He obtained his medical doctorate at the University of Nebraska Medical Center in Omaha in 2014. He completed his surgical training in otolaryngology at UNMC in 2019.
Dr. Blecha is excited to return to central Nebraska. He and his wife, Heather, enjoy spending time with their children and traveling when able. Dr. Blecha also is a golf enthusiast and enjoys the challenges the game presents.