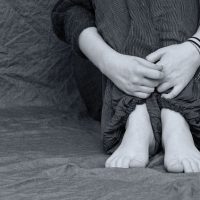 The Question, Persuade, Refer (QPR) training takes about 1.5 hours to complete. Its intent is to help participants understand how to talk about suicide, identify the signs of suicidal thoughts and feel more comfortable engaging with someone who may be thinking about suicide. "The stigma surrounding suicide is powerful, and therefore, suicidal people are often reluctant to ask for help," said Dr. Brian Obert, MPCC area dean of student life. "Most people who attempt suicide do not want to die. Often, they want their lives to change, but do not know how to get help, or are afraid to ask for help. We want to prepare people to provide that assistance."
Trainings are scheduled for:
Imperial – noon to 1:30 p.m. (MDT) Sept. 5, Imperial Campus. Lunch is $10.
Ogallala – 5:30-7 p.m. (MDT) Sept. 5, Ogallala Campus
Valentine – 1-2:30 p.m. (CDT) Sept. 19, Peppermill meeting room
Broken Bow – 5:30-7 p.m. (CDT) Sept. 19, Broken Bow Campus
McCook – 5:30-7 p.m. (CDT) Oct. 1, McMillen Hall, McCook Campus
There is no cost to attend the trainings. Those interested can call any campus location to register or for more information.