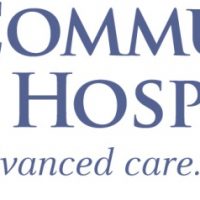 Community Hospital board members met August 21 for their monthly board meeting. During the meeting directors heard from David Slattery, Nebraska Hospital Association, Director of Advocacy about NHA's Political Action Committee. Community Hospital's organizational chart was reviewed by Molly Herzberg, VP Patient Care Services/CNO with the board. She reviewed some restructuring in the nursing department.
Jon Reiners, Director of Strategy, presented the balanced scorecard fourth quarter report. Overall score for the quarter was 5.66 out of 6.0. Of the eighteen measures, six stayed the same, six went down and six went up. Seed champions gave quarterly reports on People, Service, Quality and Finance goals, measures, and action plans.
Community Hospital's Community Needs Assessment preliminary findings and prioritization report were presented to the board and approved. The Community Needs Assessment is updated every three years. A copy of the most current version is available on Community Hospital's website, chmccook.org.
The board approved appointments and/or reappointments of affiliate, courtesy, telemedicine medical and active medical staff privileges. Minutes and committee reports were approved from the June 11 medical staff meeting, June 12, regular meeting of board of directors and the June 19 regular meeting of board of directors. A recently updated financial assistance policy was also approved.
Thank you notes were shared. The financial audit review will be September 10. The board of directors' next regular meeting is September 18.