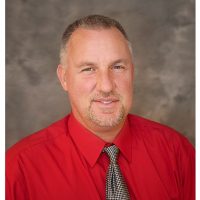 Congrats to McCook High School Tennis coach Matt Wiemers on being selected as a finalist for National Coach of the Year. Wiemers said he had the chance to attend a national conferenced in Bismarck North Dakota.  The National High School Athletic Coaches Association in conjunction with the North Dakota Coaches Association, hosted the four-day conference.  He said there were 19 coach of the year categories, with eight finalists in each category.  Each states High School Coaches Association were eligible to nominate their coach of the year in each sport.  Those coaches nominated were then asked by the nation nomination committee to complete a nomination form, which included, coaching longevity, service to their sport at the national, state and local levels and career success.  Trust me the nomination form is very detailed and time consuming, as it took about 8 hours to complete.
Once completed, the nomination forms are sent to the national office and each sport is graded using a sport specific rubric by a sport specific committee.  Once all the forms are graded, the top 8 coaches are then selected and notified.  Those 8 finalists are invited to attend the national conference where they will be honored and a coach of the year will be selected at the coach of the year banquet the last evening of the conference.
Wiemers said although he was not selected as this years coach of the year, he had an incredible experience meeting, learning and sharing from the top tennis coaches in the nation. Each finalist was introduced and their coaching bio was read as each finalist received a plaque.  He said it was amazing to hear and see all the successes of each finalist.  Some coaches had been coaching for over 40 years, and named to multiple Hall of Fames.  The tennis coach of the year award was given to Richard (DJ) Johnson from New Mexico, who was not able to attend the conference due to his ongoing fight against cancer.