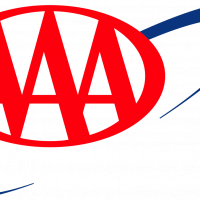 Travel this Independence Day holiday period is expected to reach a record level with nearly 49 million Americans taking trips of 50 miles or more away from home during the five-day holiday period.  This is the highest level since AAA began tracking holiday travel 19 years ago.
Of those traveling –
41.4 million by car (84.7%)
3.9 million by plane (8.1%)   —  (Note to the news media — Another agency is reporting 12 million trips will be taken by air during the holiday period.  Keep in mind that this agency considers each air segment a trip.  As an example, a RT flight with one connection each way would count as four trips.)
3.5 million other – train, boat, rail (7.2%)
AAA predicts drivers will experience the greatest amount of congestion in the major metro areas on Wednesday, July 3 as commuters mix with holiday travelers.
Factors driving the increase include favorable gas prices, low unemployment, robust consumer spending, and rising disposable incomes.
AAA expects to rescue nearly 367,000 motorists at the roadside this Independence Day holiday.  Dead batteries, flat tires and lockouts will be the leading reasons for car trouble.  AAA recommends motorists take their vehicles to a trusted mechanic before any long distance drive vacation.