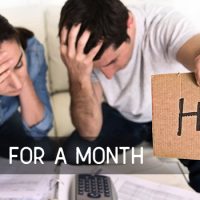 The bills are piling up and you just can't take it anymore! High Plains Radio is here to help. We're giving one lucky listener the opportunity to live for FREE for an entire month. Seriously! We'll take care of the rent or mortgage, utilities … even your groceries. To grab your chance to live for free you'll need to drop by our sponsors and sign up.
PARTICIPATING SPONSORS
83 Repair in McCook
C&K Distributors in McCook
D&S Hardware of McCook
Decatur Co-op
Deveny Ford in Benkelman
Deveny Motors in McCook
Goodwill Industries in McCook
Hot Tub Brokers of McCook
Lewis Motor Sports in McCook
Lord's Hardware Furniture and Appliance of Indianola
McCook Clinic
Oberlin Farm and Home
Plains Equipment Group in McCook and Oberlin
Purdy Petals in Colby
Quality Urgent care in McCook
Raye's Grocery in Oberlin
Runza in McCook
Subway of McCook
United Northwest Federal Credit Union in Norton and Oberlin
Wireless World in McCook
Live free rules:
• No Purchase Necessary.
• Must be at least 18 years of age to win.
• Winner will be announced on KICX, the Hawk, KBRL and KFNF on April 1, 2020
• Winner must report/claim all bills no later than 30 April ,2020
Payout limits:
• Mortgage/Rent $500
• Utilities $350
• Groceries $300
• Winner will be drawn from all entries received at all sponsors. Only one winner will be drawn.
• Winner must show ID and proof of expenses at the address registered.
• One qualifier per household.
• Employees and immediate family members (living in same household) of High Plains Radio are not eligible to win.
• The decision of High Plains Radio is final.