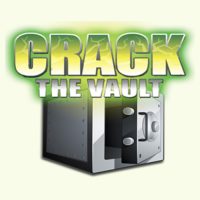 CRACK THE VAULT
101 NAMES WILL BE DRAWN FROM PARTICIPATING SPONSORS
101 people will get the chance to enter a passcode to unlock the prize vault at the Decatur County Fair in Oberlin in August!
If one of the 101 contestants opens the vault they win $50,000!!!!! Not to worry, there will be additional consolation prizes too!
Here's Where to Register
IN OBERLIN:
Stanley Hardware
R&M Service Center
Decatur Co-Op
Rayes Grocery
IN COLBY:
Colby Dodge
Cheaper Sleeper
IN MCCOOK:
D&S Hardware
Runza Restaurant
IN ATWOOD:
IN CAMBRIDGE:
ALSO AT: United Northwest Federal Credit in NORTON and OBERLIN