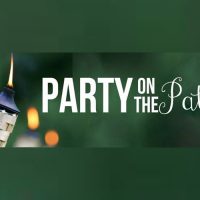 THIS SUMMER HIGH PLAINS RADIO WANTS TO MAKE THE PARTY ON YOUR PATIO A BLAST
IN NEBRASKA REGISTER TO WIN
A WEBER GRILL
A QUARTER OF A BEEF TO COOK ON THAT GRILL
A FREEZER TO STORE THE BEEF
A PATIO SET TO ENJOY YOUR MEAL
A BRAND NEW HOT TUB TO RELAX IN AFTER ALL THAT GRILLING
IN NEBRASKA HURRY AND REGISTER AT:
D&S HARDWARE in McCook
HOT TUB BROKERS in McCook
WILLOW CREEK MEATS in McCook
ACE HARDWARE in McCook
FARM BUREAU FINANCIAL in McCook
BARNETT'S DO IT CENTER in McCook
V&K ELECTRONICS in McCook
BROWN'S SHOE FIT in McCook
IN NORTHEAST COLORADO REGISTER TO WIN
A CAFÉ STYLE PATIO SET
FIRE PIT
YETI COOLER
A HOT TUB
IN COLORADO YOU CAN REGISTER AT:
Holyoke General Store
Arnold Pool Company
Viaero Wireless in Holyoke
Holyoke Lumber
Winners to be announced throughout the summer. Nebraska winners announced partly at the Red Willow county fair in July and right before Labor Day weekend. Northeast Colorado winners announce July 28th at the Phillips County Fair.