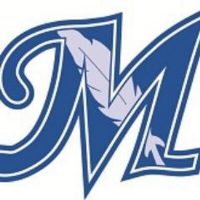 Mid-Plains Community College will offer and in-depth look at its programs and services during a series of Registration Days starting in April.
The events will give prospective students from throughout the college's 18-county service area an opportunity to sign up for classes and receive the information needed to begin coursework in the fall.
The events are more than just registering for classes, however. They also serve as foundations – designed to keep prospective students on track and ensure they have a successful and rewarding experience at MPCC through graduation.
"Registration Days are designed to help our incoming students set up for success as they transition into their college career," said Mindy Hope, area director of Recruiting and Admissions. "During the events, the students will meet the faculty and staff who will support them on their journey. We want students and parents to know how much we care about the students' success and to be aware of all the services we offer to assist them."
Students will be able to take placement tests, if needed, and campus tours will be available. Representatives will be on hand to answer any questions about:
Class scheduling
Financial aid
Setting up a payment plan
Bookstores
Career services
Advising
Library services
Student Success/tutors
Disability services
Student life
Student organizations
Campus housing
"The knowledge students gain and connections they make on Registration Day are very important," said Hope. "Those elements can help reduce stress and build confidence as we partner with them in making important decisions and taking steps to meet their educational and personal goals."
Those interested in attending a Registration Day are asked to RSVP at least a week ahead of time at https://campus.mpcc.edu/ICS/First_Time_Student/. The first 50 to sign up will receive a free hoodie.
Although not mandatory, parents are also encouraged to be part of Registration Days. There will be a session designed specifically for them.
The Registration Days will be:
McCook Community College – April 12, May 24, June 21 and Aug. 2
North Platte Community College – April 10, May 22, June 19 and July 31
More information is available by calling MCC at (800) 658-4348, ext. 8101, or NPCC at (800) 658-4308, ext. 3609.