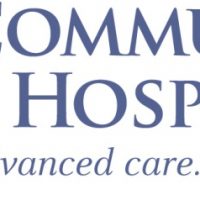 Community Hospital is offering a new, additional, Tai Chi class on Mondays and Thursdays at 6:30 – 7:30 PM at the Evangelical Free Church, 602 East 14 Street. Brenda McGuire, instructor, is certified to teach Tai Chi through the Tai Chi for Health Institute. She offers another class at McCook Christian Church on Mondays and Thursdays from 10:30 – 11:30 AM. There is no charge for the classes but attendees must be a Sterling Connection member, become one, or be recommended for the class by a medical provider or physical therapist. For more information, contact Brenda McGuire at 308-345-7081.
"Tai Chi is a type of exercise that originated in China," McGuire said. "It is an effective exercise to improve health and wellbeing. Tai Chi exercises the entire body, all the joints, muscles and internal organs and, at the same time, strengthens the mind. The movements are slow and gentle. It is sometimes referred to 'meditation in motion' as it promotes tranquility through gentle movements, connecting the mind and body," she added. "Tai Chi is enjoyable and it makes you feel better about yourself. When you feel good about yourself, everything else gets better."
Last year, Community Hospital sent Brenda as a hospital employee to Tai Chi for Health Institute classes in Sioux City to become an instructor. Under instruction from Dr. Paul Lam, family physician, Tai Chi expert and founder of the institute, she became certified in Tai Chi for Arthritis, Tai Chi for Arthritis Part 2, Seated Tai Chi for Arthritis and Tai Chi for Arthritis for Fall Prevention. "As a diabetic, I am also very serious about becoming certified in Tai Chi for Diabetes," Brenda added.
There is no charge to become a Sterling Connection member through Community Hospital. Members are 50 years of age or older. To receive an application, contact Sarah Wolford, Community Hospital Outreach and Wellness Coordinator at skwolford@chmccook.org or 308-344-8550.