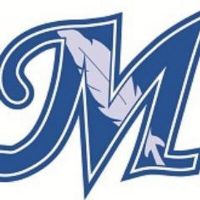 TRINIDAD, Colo. – McCook Community College Lady Indians came out sluggish on the road and scored just 15 first-half points on the way to a 75-45 loss.
Trinidad State romped to a 24-11 first quarter lead and stretched the lead to 47-15 at the half. MCC made just 27.6 percent of its shots from the field.
Freshman Aliyah Foote (Lawrenceville, Ga.) led MCC in scoring with 14 points. Freshman Sam Hinkle (Rifle, Colo.) had 10 points.
MCC was edged on the boards 38-35. Sophomore Gabby Enloe (Colorado Springs, Colo) and freshman Brook Jamison (Hyannis) both had six rebounds, Hinkle had five.
Mandie Perea had 18 points and Destinee Vigil had 17 for the Lady Trojans.
Trinidad State improves to 11-9 on the season.
MCC falls to 4-17. Next up for MCC is a trip to North Platte Wednesday at 7:30 p.m. to face the Lady Knights followed by a pair of weekend home games at the Peter and Dolores Graff Events Center. The Lady Indians face Otero Junior College Friday at 5:30 p.m. and Lamar Community College Saturday at 4 p.m.