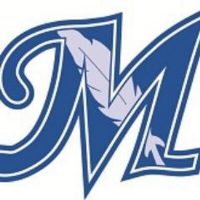 Liberal, Kan. – The Seward County Saints ruined the season-opener for the McCook Community College Indians Saturday, banging out 18 hits on the way to a 14-2 win at Brent Gould Field.
Trailing 4-0 in the third inning, MCC scored its first run of the year. A walk and a single put a runner in scoring position for Angel Mojica (Denver,) who singled to center field to drive home Tanner Zeggil (Stagner, Ontario) to make it a 4-1 game.
The Indians scored its other run in the eighth inning with Mojica single driving in Jason Hill, who had the lone extra-base hit for MCC with a double. The Indians managed seven hits on the afternoon with two each by Mojica and Zeggil and singles by Johnny Giunta (Milton, Ontario) and Chris Bellemare (Grande-Carriere, Quebec).
Jacob Lombardelli (Windson, Colo.) started on the mound for the Indians and picked up the loss (0-1). He pitched three innings, gave up seven hits, four earned runs, walked three and fanned two. Jesse Bloom (Centennial, Colo.) pitched four innings allowing five hits, two earned runs. Tyler Cox (Mississauga, Ontario) pitched the final frame allowing five earned runs.
The Indians, 0-1 on the season, return to Kansas four more times in February before the scheduled home-opener Feb. 21. MCC next travels to Garden City Feb. 7, to Colby Feb. 11 and Parsons Feb. 17 before the home game with Colby Feb. 21.