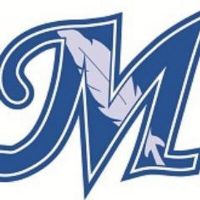 Four McCook Community College volleyball players have received post-season honors.
Sophomores Megan Orth, Jessica Mahan and Dylann Bylund each made the All-Region team. Orth and freshman Ryan Maddera made the Region IX South all-tournament team.
In addition the Lady Indians were awarded the Shelia R Worley Sportsmanship Award at the Region IX south tournament in Scottsbluff.
Orth, a 5-10 outside hitter from Falcon High School (Colorado) had 408 kills on the season, which ranked 13th in the nation. She ended the season with 272 digs, 18 aces, and 30 blocks.
"Megan was a huge power hitter for us. She always played consistent and she will be a hard player to replace," said MCC Coach Hayley Kobza.
Mahan, a 5-4 libero from Pink Creek High School in Colorado Springs was sxith in the nation with her 64 ace serves and 10th in the nation with 593 digs. She also had 77 assists.
"Jess is a very scrappy player. She played a huge role on our defense and offense," Kobza said
Bylund, a 5-6 setter/right-side hitter had 676 assists and 227 kills on the season along with 30 aces, 293 digs and 60 blocks.
"Dylann was a one of our biggest leaders on the court," Kobza said. "She made a huge adjustment to this year's offense when we moved from a 5-1 to a 6-2."
Maddera, a 6-1 outside hitter from Greeley West High School, Colo., had 363 kills, 19th best in the nation. She also had 72 blocks.
"Ryan played well for a freshman, but she has bigger goals for next year and I can't wait to work with her in the off season."
The Lady Indians finished the season 20-19.