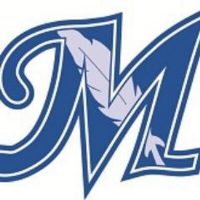 The National Geographic "Photo Arc" exhibit at McCook Community College is gaining the attention of area teachers, parents and grandparents who are using the exhibit as a learning opportunity.
Thanks to lesson plans from the National Geographic's web site, area students will study science and reinforce the concepts with a visit to see these stunning images at MCC's Wrightstone Fine Arts Gallery.
This exhibit features the works of National Geographic photographer Joel Sartore who has taken portraits of more than 7,000 species of animals in zoos and animal rescue centers around the world to raise awareness for ecology.
Lesson plans are available on the National Geographic web site at: https://www.nationalgeographic.org/projects/photo-ark/education/
The "Photo Ark Challenge" was designed to inspire students to care about conservation. The National Geographic website offers classroom tips to complete each of several missions. Service Learning Toolkits are available on-line to help students plan, develop, and implement service learning projects.
MCC Art Instructor Rick Johnson said he hopes area teachers, parents, even grandparents will take advantage of this learning opportunity and then follow up with a visit to see these amazing images at the gallery.
"Photo Ark" will be on the MCC campus through Dec. 20.
This exhibition is free and open to the public during normal gallery hours Mondays, Tuesdays and Thursdays from 8 a.m.-9 p.m. and Wednesdays and Fridays from 8 a.m.-5:30 p.m.