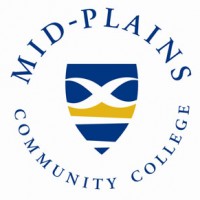 Mid-Plains Community College will offer prospective students and their families an in-depth look at all of its programs and services during a Fall Visit Day next week.
The event is planned for 9:30 a.m. to 1:30 p.m. Nov. 17 at campuses in both McCook and North Platte. Anyone thinking about taking college classes is encouraged to attend.
"MPCC students get to experience the best of the best at a fraction of the cost, which is why we want prospective students and their families to come take a closer look at our value," said Mindy Hope, area director of recruiting and admissions. "We have great faculty and every opportunity a student could want in and out of the classroom. There is no better time to begin the admissions and financial aid processes and really explore programs than during this event."
Participants will be able to visit with the faculty and get an up-close look at what the various programs entail.
Additionally, specialists from a variety of departments will be on hand to answer questions and provide information about housing, credit transfers and career services among many other topics.
Campus tours are on the itinerary as is a glimpse of student life. Lunch will be provided.
There's no fee to participate in Fall Visit Day, however, RSVPs are required by Nov. 15. They can be submitted online at https://campus.mpcc.edu/ICS/RSVP.
Sign-ins will begin at 9 a.m. on Nov. 17 at the MCC Events Center in McCook and in the McDonald-Belton Building on NPCC's South Campus in North Platte.