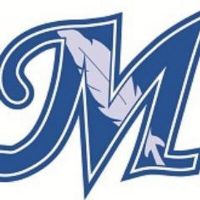 The Air Force Prep Women's basketball team overcame an early 13-point deficit Friday night to down McCook Community College 71-58 in the home opener at the Peter and Dolores Graff Events Center.
"For us we're going to have to get better defensively," MCC Coach Kellen Fernetti said. "Whether it's doing a better job of defensive rotations, staying in front of the ball or communicating, we just have to be more consistent."
The Lady Indians held Air Force Prep to nine first quarter points and led 18-9 before the Huskies responded with an 18-7 second quarter run to lead at the half 27-25.
"We're going to keep working hard on fixing our mistakes and moving forward," Fernetti said.
Turnovers were the other key to the game according to the coach. The Lady Indians committed 24 on the night which affected consistency on the offensive end.
"Just way too many turnovers, I mean we shot the ball pretty solid and we could have capitalized more on some opportunities close to the rim but 24 is way too many turnovers to overcome."
On the night MCC made 41.7 percent of its 60 shots while Air Force shot 45 percent from the floor. MCC held a 39-38 rebound edge.
A trio of freshman led MCC in scoring. Aliyah Foote (Lawrenceville, Ga.) led MCC with 15 points, Brook Jamison (Hyannis) had 10 and Sam Hinkle (Rifle, Colo.) had eight. Grace Wellman pulled down nine rebounds to pace the Lady Indians, Hinkle had six.
Natalie Nicks led Air Force Prep and all players in scoring with 29.
MCC falls to 0-3 on the season and hit the road for a three-game road trip in Iowa next Thursday, Friday and Saturday taking on William Penn JV in Oskaloosa Thursday and Kirkwood and Southeastern CC  in Cedar Rapids Friday and Saturday.
The next home game for MCC is Nov. 21 against Central Community College at 5:30 p.m.