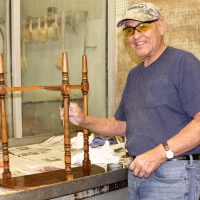 Affordable, accessible and convenient – those three words sum up the course offerings at Mid-Plains Community College. MPCC will begin a new fall term the week of Aug. 20. Students can sign up for a class through the first week that it is offered. On-site, online and distance learning options are available. Classes are also offered weekends via the Sunday College program and at night to accommodate those unable to take a class during the day.
Night Classes
Night classes typically last two to three hours each session, and sessions are one to two days per week. Payroll Accounting, Intro to Ag and Natural Resources, Fundamentals of Phlebotomy, Nursing Assistant, Medication Aide, Introduction to Graphic Design, Beginning Computer, Fundamentals of Computer Hardware, QuickBooks, PowerPoint, Intro to Professional Education, Intro to Psychology, Intro to Sociology, College Prep Reading and Writing, Beginning Spanish, Fundamentals of Human Communication, Public Schools Music I and Intro to Theater are just some of the many night classes offered.
Business
Others pertain specifically to the business sector. Those include: Leadership and Team Development, Personal and Professional Development, Introduction to Business, Job Search Strategies, Non-profit Management and Leadership, Business Law, Input Keyboard Technology, Records Management and Coding I.
Health and Physical Education
MPCC also offers a variety of health and fitness classes in the evenings. Some of those are: American Red Cross Community First Aid and Safety, Weight Training, Aerobics, Beginning Yoga, Intermediate Yoga, Sports Officiating, rYde (Spinning) and Power Sculpting.
Hobby Classes
Many of the night classes at MPCC may appeal to those simply interested in enjoying a hobby. Basic Ground Training, Advanced Ground Training, Auto Mechanics, Auto Body Repair, Auto Body Component Repairs, Auto Body Paint and Refinishing, Arc and Oxyacetylene Welding, TIG Welding, MIG Welding, Cabinetmaking, Ceramics I, Furniture Upholstering, Furniture Repair, Furniture Refinishing and Auto Interior Recovering could all fall into that category.
Affordability
There is a special discount for students 62 and older. Qualifying senior citizens only have to pay 35 percent of the current tuition rate. Applicable fees still apply. MPCC provides numerous scholarships, grants and loans to all other qualified students. More information about financial assistance is available by calling (308) 535-3705 in North Platte, or (308) 345-8112 in McCook. It is recommended that those interested in registering make an appointment with an advisor first by calling (308) 535-3701 in North Platte or (308) 345-8102 in McCook. A complete list of courses can be found at: http://www.mpcc.edu/course-schedules.