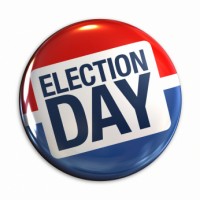 Hillary Clinton lost the Democratic ticket in Chase County to Bernie Sanders with 29 vote compared to Sanders 34 but Clinton won the state vote 53.27% of the vote.
Donald Trump received 476 votes in Chase County with Ted Cruz coming in second with 100 votes. Trump won the state with 61.43% of the vote.
For Public Service Commissioner District 5, Chase County voted 402 in favor of Jerry Vap with Mary Ridder getting 161 votes.
In a close Chase County race Charles Vette received 126 votes while Joe Johnston received 121 votes for Chase County Commissioner.